A bond mystery [Infographic]
A Charles Schwab survey of 514 individual investors discovered consumers are less likely to shop around for financial products than for household products. The disparity is striking when it comes to buying bonds. Among the 61 percent self-described bargain hunters, confusion and inertia overcame the desire to get the best deal when buying bonds. While 51 percent shop around for the best price on a gas grill, only 17 percent do the same for bonds. Why? Fifty-three percent say they don't know how to get the best price, 47 percent say it's too hard to see costs and 43 percent say it is too complicated to comparison shop. For more information visit www.Schwab.com.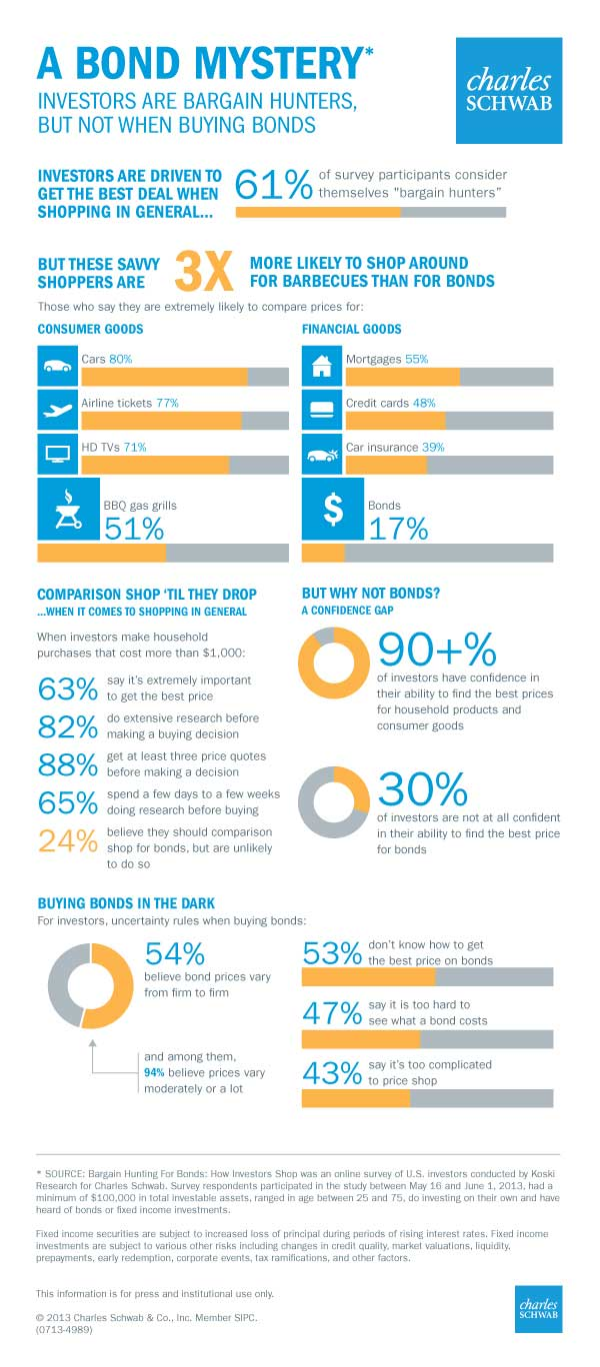 Yellow Pages
Find local listings of businesses and services near you. Get driving directions, reviews and ratings, phone numbers, addresses and more.
Financial Advice from Jim Cramer